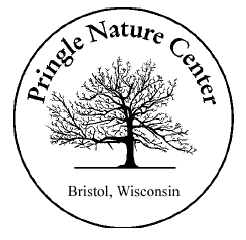 The Pringle Nature Center will be a busy place June 27, with three events going on throughout the day:
An Invasive Species Workday will take place on Saturday, June 27 from 9 a.m. to noon. Want to help with parkland restoration or use cool tools? Students or scouts, do you need to earn some community service hours? With the help of volunteers, undesirable non-native, invasive plants are removed manually and native plants returned to the habitat. Please bring your own work gloves, tools will be provided.
Leave No Child Inside: NWF Great American Backyard Campout will take place on Saturday, June 27, 5 p.m to 9 a.m. Set an example for children that will get them excited about the great outdoors. All children must be accompanied by an adult. In case of weather, we will sleep inside the nature center. Absolutely no alcoholic beverages will be allowed. Registration is required. Call or register online – space is limited to 10 families. $10 per tent (families may bring more than one tent) Breakfast/Dinners (optional) $5 per person.
Telescope Night with Racine Astronomical Society will take place on Saturday, June 27, 8:30 to 11 p.m. The RAS will be having several telescopes out there for visitors to look through and maybe some large binoculars to view the craters on the Moon, Moons of Jupiter, and the Rings of Saturn. The RAS will also discuss how to locate these objects in the night sky. Free.