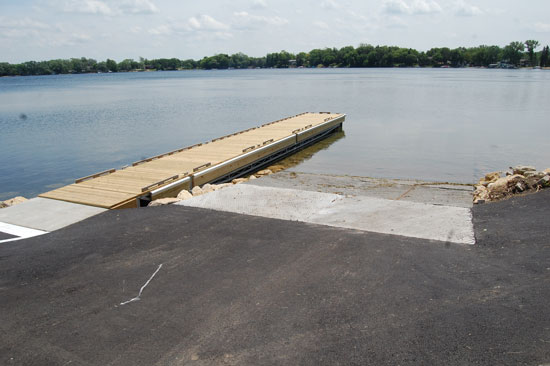 The reconstruction of the public boat launch on Lilly Lake is complete and the launch open for use again.
The launch was closed since May 16 when work began. Worked ended right on schedule.
Wheatland received 50 percent funding for the project from a Wisconsin Department of Natural Resources Recreational Boating Facilities Grant. The Town Board accepted a bid for the project from Corporate Contractors for $108,000 in November.
The new launch replaces the original boat launch installed on Lilly Lake in 1980 in the same location.
The new launch uses pre-cast section construction and also includes a pier, which the old launch did not have.
One-time launch fee is $7 payable using envelope placed in a red box at launch site; a seasonal pass for unlimited launches is $28 payable at the Wheatland Town Hall, 34315 Geneva Rd, New Munster.