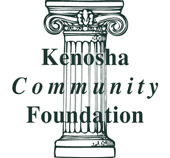 Two Western Kenosha County based organizations were among the 29 that received 39 grants from the Kenosha Community Foundation this month for 2015.
From the Community Foundation's pool of unrestricted endowment funds, 10 grants went to programs that provide assistance to Kenosha County residents including:
The Sharing Center in Trevor to support its emergency food pantry for families.
Western Kenosha County Senior Citizens Council in Bristol for their Senior Center Computer Literacy Project.
From the Outboard Marine Corporation (OMC) Legacy Fund, seven grants targeting programs for youth were made including:
The Sharing Center to build raised beds at community gardens at three Western Kenosha County elementary schools.
In total, the Community Foundation distributed $106,600 in grants – a 6.6 percent increase from the amount distributed in June 2014. The 39 grants are derived from a number of endowment funds that the Community Foundation manages. Each fund focuses its grant making on a specific cause or public interest, including basic human services (such as emergency food and shelter services), activities for area youth and seniors, initiatives that benefit women and children and programs aimed at the arts and humanities.
"Our area's non-profit organizations continue to develop innovative and practical programs that address the county's social, economic and cultural needs, which we are proud to recognize and support with these grants," says Executive Director Robert Schneider. "We hope that our grant making will inspire others in the county to #GiveLocalKenosha and support non-profit organizations that carry out programs and projects that they believe in."
A full list of grants awarded is available here.
The Kenosha Community Foundation, organized in 1926 as a tax-exempt public charity, actively manages permanent endowments established by individuals, families and business organizations. The Community Foundation manages over $7.25 million in endowment funds and each year awards nearly $300,000 in grants, scholarships and gifts to Kenosha area non-profit organizations and students.