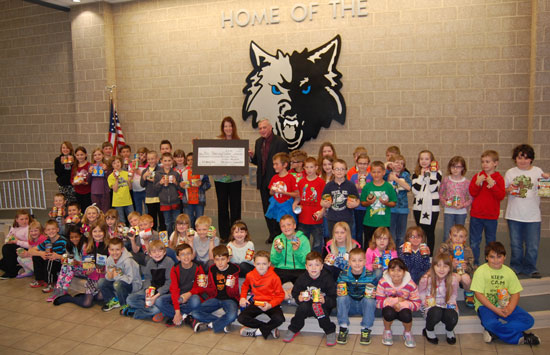 Trevor-Wilmot School made two donations to The Sharing Center Monday – of different types and from different sources.
First, district administrator George Steffen presented The Sharing Center executive director Sharon Pomaville with a check for $1,542, proceeds from a family 5K walk/run, which the school recently organized.
At the same time, third graders presented Pomaville with food items they collected as part of the "I" Can Share part of their ABC countdown to the end of the school year. Some of the students even carried the food out to Pomaville's car.