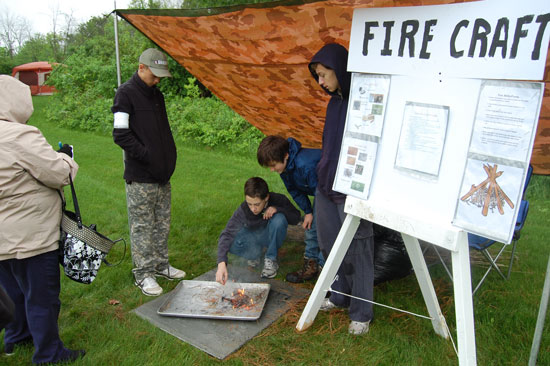 Boy Scout Troop 328 hosted a Survival Challenge on Saturday at Salem Community Park.
The public was welcome to attend and learn from the Scouts  and their leaders about topics such as:
Building a shelter with just a tarp and ropes.
Starting a fire without matches.
Learning first aid and treating "fake" wounds.
Making stream water drinkable.
After the public component, the Scouts will be putting their own skills to the test with an overnight stay in the park.
Here are some more photos: