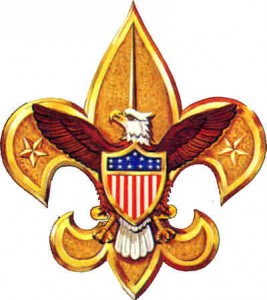 Boy Scout Troop 328 will be hosting a Survival Challenge on Saturday, May 30 from 9 a.m. to 3 p.m. at Salem Community Park.
The public is welcome to attend. It's not just for boys! Bring your whole family. Learn about Scouting and what Troop 328 does for the community.
Learn how to survive in the wild. Join Troop 328 and the community for an action packed day of hands-on events and learn how to:
Build a shelter with just a tarp and ropes.
Learn how to build a Survival Kit containing the "10 Essentials."
Start a fire without matches.
Learn first aid and treat "fake" wounds.
Make stream water drinkable, learn about Camp Food and more.
Free gift for the first 150 youths that complete the challenge.
The challenge wil take place rain or shine; hot dog lunch available for purchase.
For more information call 262-539-3024 and ask for Laura.
Community Park is located on 256th Avenue, 1 /4 mile South of 89th Street (Hwy AH).
Due to limited road access to the Salem Community Park for the Troop 328 Survival Challenge, anyone planning on coming out before 10 a.m. should enter the park via 256th Avenue.  This can be accessed from Highway SA, west of Highway 83.