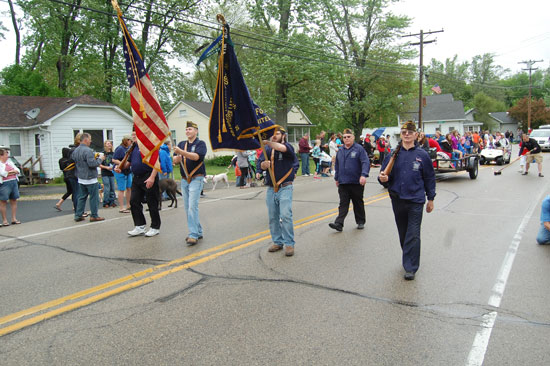 Memorial Day activities took place in Silver Lake Monday morning, despite some uncooperative weather.
The annual parade stepped off at 9 a.m., with a slight off and on drizzle in the air. But before the parade ended, just as some of the later units were making their way through downtown, it started to pour.
Consequently, the traditional ceremony at the American Legion Hall, which follows the parade, was moved inside.
Here is some video of the bands in the parade (the last two groups, Wheatland Center School and Wilmot Union High School were playing in a downpour):

Here are a few video highlights from the ceremony, which was somewhat modified by being indoors, with a Central High School Band performance and the gun salute unable to take place in the close quarters:

Here are some photos from the parade: