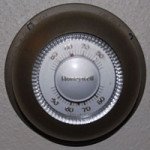 Temperatures should be substantially cooler Tuesday and Wednesday than we've been used to of late.
High temperatures both days should be in the mid 50s.
Perhpas even more noteworthy is a cold night tonight. There could be patchy frost tonight and morning frost Wednesday with a low temperature of 36.