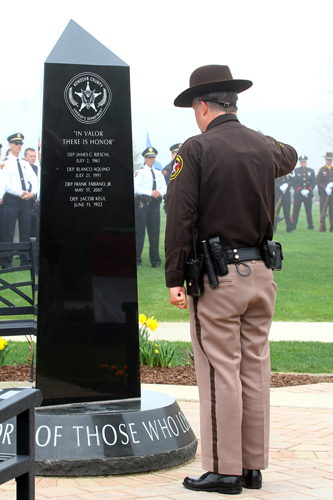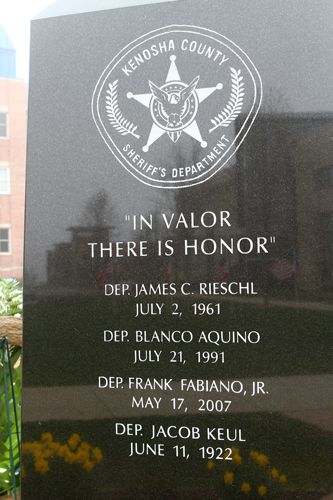 The annual law enforcement ceremony was held on a cold and foggy day, at the Kenosha Public Safety Monument. A new name was added to the Kenosha Sheriff Department's side of the monument. It was unveiled by his great grandson, deputy Chris Hannah. His daughter, Katelin, 12, found it while doing some family research. She presented the memorial flower with him. Jacob Keul was killed in a traffic accident on his way to make an arrest in Trevor.
Kenosha Fire Department Lt. Scott Schumacher's name was also added to the monument.
The featured speaker was Pleasant Prairie Municipal Judge Richard Ginkowski.