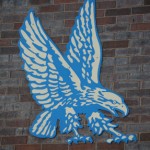 Salem School participated in the Wisconsin State Mathematics Contest sponsored by the Wisconsin Mathematics Council. The contest consisted of five sets of problems, four of which were completed individually, and the fifth was completed as a group. The Salem School team placed 3rd in their division. Special recognition was given to students Dylan Hughes and Connor MacLeod for making the All State Teams.
Salem School also hosted a 2015 Spring Break Short Stories Contest for its students. Students who participated listened to three different short stories for synonyms cleverly switched with vocabulary terms listed in the NWEA word list. Each participant annotated each short story, and the student who found all of the synonyms coupled with the best annotations won. Congratulations to Jillian Adams for winning the 2015 Spring Break Short Stories competition.
The following students will be honored by the Salem School Board of Education for representing Salem School at the state and local levels in the areas of math and language arts: Jillian Adams, Hannah Clark, Valarie Meyer, Dylan Hughes, Connor MacLeod, Anna Delisi, Zane Sumwalt, Zoe Shanaver, Garrett Edmonds, Ashton Sumwalt, and Layni Kennell.