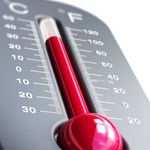 High temperatures could reach the 70s Saturday, Sunday and Monday, says the latest local National Weather Service forecast.
After Monday, it looks like temperatures could dip some again, but just down into the 60s.
Has this warming trend got you thinking about doing some planting? Check out this article from NWS about last freeze dates in Wisconsin.