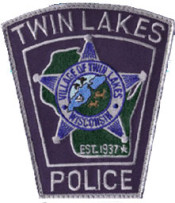 Twin Lakes Police encountered a suspicious briefcase outside a downtown business this morning.
Personnel from the Kenosha County Sheriff's Department Bomb Disposal Unit ultimately determined the briefcase was empty.
TLPD Chief Dale Racer said his department was notified by an employee of the business in the 100 block of South Lake Avenue about the briefcase at 7:16 a.m. Village officers evacuated and secured the area and called in the bomb unit.
By using the bomb unit robot and camera, deputies were able to ascertain the suitcase was empty and there was no threat, Racer said.
The incident was over by 10 a.m., Racer said.