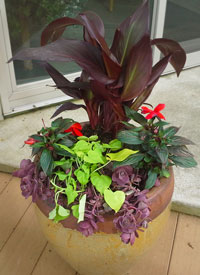 A Spring Color Workshop will be hosted by Breezy Hill Nursery on Sunday, April 26 at 1 p.m.
Participants will create a unique, colorful container of spring flowers for their home at this family-friendly event. Breezy Hill's experts will help guide participants with tips and tricks for making a stunning spring container.
Workshop is $25/person. Includes all materials. Families welcome. Please pre-register. Call 537-2111 to sign up today.