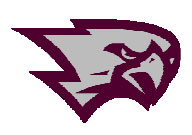 The Wisconsin High School Forensic Association held its 120th annual State Speech Festival on April 17 -18 on the campus of the University of Wisconsin-Madison, hosting 4,571 students from 344 high schools across the state of Wisconsin, as well as La Crescent, Minnesota.
Judges rate each student or performing group, and the top five percent of point-earning schools are recognized with Excellence in Speech Awards, with the school and teacher each presented with a plaque. This year, only 18 Wisconsin schools earned this honor including Central High School in Paddock Lake.
"Students in our academic sport practice long hours to hone their skills and meet the expectations upon which they will be judged," said WHSFA Executive Director Adam Jacobi. "These schools represent consistent performance across a variety of contest events at our festival, and should be lauded for their performance."
The following students received perfect scores and a gold medal for their performances at their 2015 state competition for Central High School: Brooklyn Carlson, Lisa Landry, Meg Walther, Delainey Coomans, Maria Salerno, Anna Walther, Shane McNealy, Jared Holloway, Jaret Schroeder, Matt Holloway, Holly Schaal, Sam Keller.