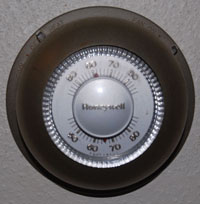 The low temperature could dip below freezing Wednesday, says the National Weather Service forecast.
The mercury could get as low as 29. You might want to turn the heat back on.
The forecast is calling for the same chilly low Thursday night. A warm-up of sorts begins Friday night when lows begin creeping back into the 30s.