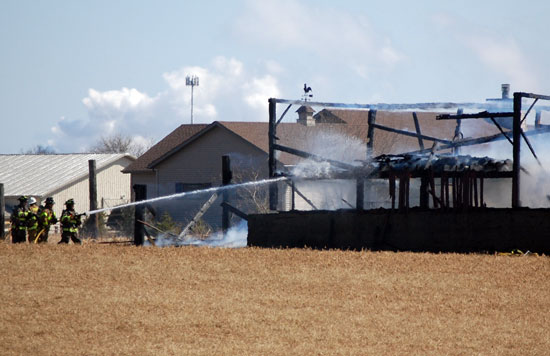 At about 2:07 p.m., Paris Fire and Rescue units are responding to a report of a barn fire in the 1400 block of Highway D in Paris.
UPDATE 2:11 p.m. — Paris FD activates box alarm to the second level. Various equipment and personnel responding from various departments including Bristol Fire and Rescue, Town of Salem Fire/Rescue, Randall Fire Department, Somers Fire and Rescue, Silver Lake Fire Department, Silver Lake Rescue Squad, Pleasant Prairie Fire Department, Kenosha Fire Department, Kansasville Fire Department, Town of Burlington Fire Department and Newport Fire Department.
UPDATE 2:23 p.m. — Box alarm to third level activated. Additional departmetns responding with tenders.
UPDATE 4:48 p.m. — From Paris FD Chief Roland Iwen: Chief Iwen actually discovered this fire while responding as mutual aid to a grass fire being handled by another department. He tracked down the origin of smoke he saw in the sky and located the property. He saw some bushes and a log on the property on fire and then notice flames coming from the barn. He knocked on the door and evacuated the occupants of the home on the property. Further inspection of the property showed the barn to be on fire. The barn was a total loss. A couple of snowmobiles and a rototiller were damaged inside the barn. No animals were in the barn. No one was injured. At one point, firefighters were putting water on a nearby garage with heavy smoke inside, but there was no fire found there. Three vehicles — a pick-up truck, an SUV and a compact car — parked outside the barn also were damaged. Eventually, firefighters used an aerial truck from Burlington to douse the flames from above and make sure they were out. Cause of the fire appeared to be burning of a brush pile just east of the barn with a northeast wind, Iwen said.
Photos and video below.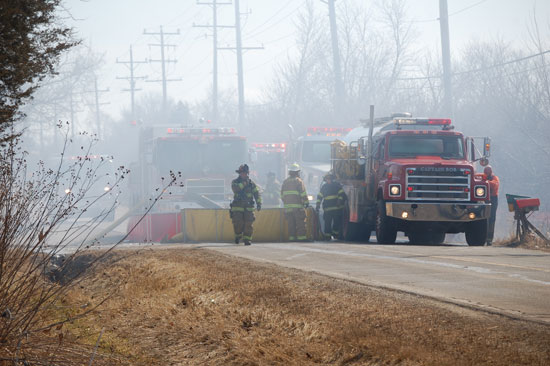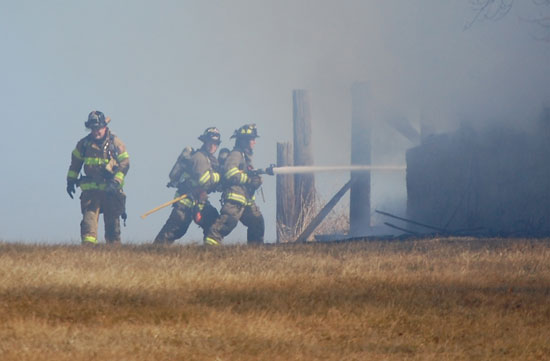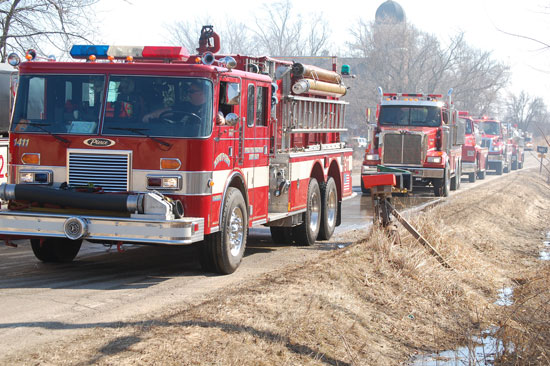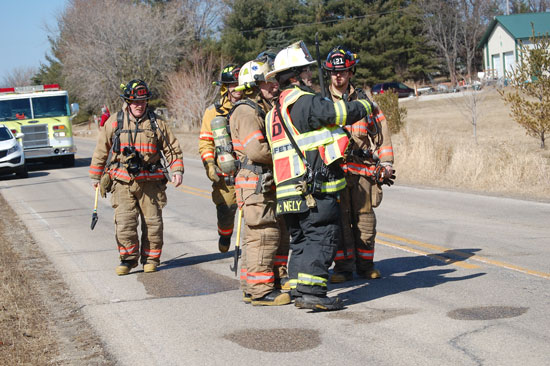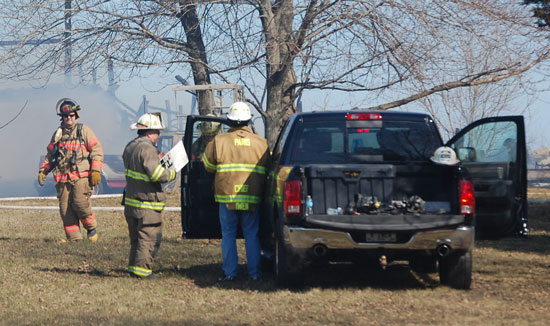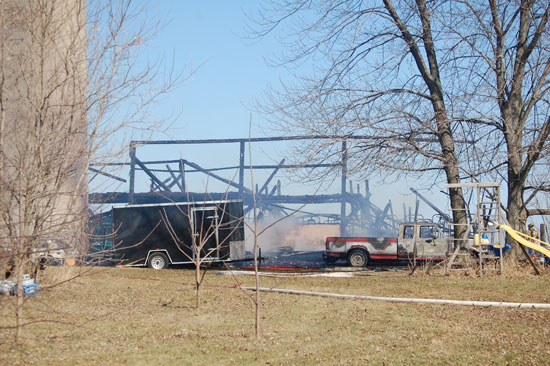 Here is video contributed by Andrew Sheehan:
Here is video I shot at the scene of the aerial truck in action: