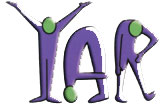 Kenosha County Youth As Resources is a grant-giving program that helps youth groups in Kenosha County to plan and implement meaningful community service and service-learning projects. YAR has awarded its latest four grants to worthy groups in the community:
$400 has been awarded for the YAR Hope Gardens project. More than a dozen youths from the Salem United Methodist Church will establish an enriched raised-bed garden on church land to feed needy families; vegetables will be donated to the Trevor Sharing Center.
$500 has been awarded for the Gazebo That Guides project, in which youths will build a gazebo at the ELCA Outreach Center. The youths want to create the gazebo because the less fortunate of Kenosha don't have an enclosed structure to think, pray and reflect.
$300 has been awarded for Junior Optimist Club Senior Visits. A group of 10 to 15 students, from Kenosha Area Junior Optimist Club at Randall School, will coordinate with the Senior Center to arrange bingo/game days where the group will visit, provide prizes and refreshments. They plan to do this three times a year, to make the seniors feel happy and remembered.
$380 has been awarded for the KIND Kids project. More than 20 youths from the Roosevelt Elementary Youth Power will provide activity care bags for children and adults who are undergoing medical treatment. They will also help sort/pack food for those who go to the Shalom Center food pantry.
Youth as Resources is in its tenth year of service in Kenosha and is currently funded through Kenosha County UW-Extension and Kenosha County United Way; the YAR Endowment was created to ensure the long-term sustainability of the program.
The YAR Board is comprised of youth and adult members who meet four times each year to listen to youth service groups seeking funding. The groups may request up to $500 in grant money; the projects must be youth-organized and give youth a sense of inclusion and purpose in their community. The board votes which groups should be funded and to what extent. Also serving as a mentoring program for the youth members working beside adult members, YAR is a meaningful experience for young people to gain and utilize leadership skills, financial responsibility, and community service.
To contribute to the YAR Endowment or to learn more, contact Tedi Winnett at 857-1940, email Tedi.Winnett@kenoshacounty.org , or log on to www.kenoshacountyyar.org.