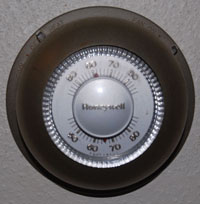 Did you get out and enjoy the warm temperatures of the last few days?
I hope so, because it looks like it will be a while before we have 70 to anticipate again, says the National Weather Service forecast.
Today's high is expected to be a underwhelming 43. You might have to fire up the furnace again, even during the day.
Most of the rest of the week also looks to have a high temperature in the 40s, except for Friday when we may break into the low 50s and Sunday, when we might not make it to 40.