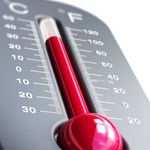 The high temperature today could reach 70 degrees, says the local National Weather Service forecast.
But before you start that's going to be a trend, let me add that the same forecast calls for a high of 44 Tuesday. Looking a bit further ahead, Sunday's forecast is for a mere 39.
My advice? Enjoy it while you can.