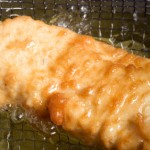 Bristol School District is hosting a fish fry on March 20, from 4 to 7 p.m., in the school cafeteria, 20121 83rd St., Bristol.
Proceeds from the event will benefit the eighth grade activities at the school.
Fish Fry advance tickets may be purchased at Bristol School. Tickets are: $9 for adults, $7 for children 6 to 17; $8 for senior citizens.
Central's band will perform from 5:15 to 6 p.m. and Bristol's Advanced Jazz band will perform from 6:15 to 7 p.m.
If you are unable to attend, monetary donations are appreciated to put towards the cost of supplies for the dinner.