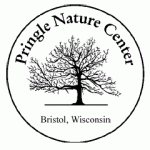 Pringle Nature Center, 9800 160th Ave., Bristol will be holding a Leave No Child Inside: Sky's the Limit on Saturday, Feb. 28, from 1 to 2 p.m.
Come and explore the night sky during the daytime. Participants will use the inflatable StarLab Planetarium to look at the night sky and see what causes the seasons. Space is limited. Pre-registration is required. Children first grade and older are welcome. Children must be accompanied by an adult. General Public: $6.
The Pringle Nature Center is located inside Bristol Woods County Park on Highway MB south of Highway C.