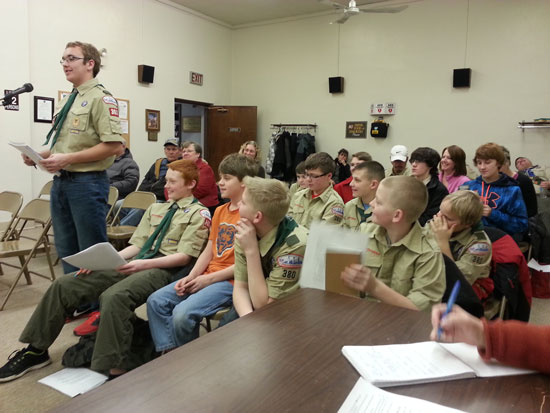 Thirteen Boy Scouts from Troop 380 attended the Twin Lakes Village Board meeting Monday.
The sat through the whole meeting in hopes of qualifying for a Citizenship in the Community merit badge.
But they were not just passive audience members. At the end of the meeting — with a little prodding form village President Howard Skinner — the Scouts did ask several questions, about matters from vacuum sample pumps for the waste water treatment plant to sideyard setback requirements in the village's zoning code.
Afterwards, the Scouts posed for a photo with the present Village Board members.