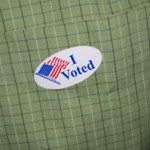 Voters in Silver Lake will be voting in a non-partisan primary election Tuesday to narrow the field of village trustee candidates for the April 7 election.
The following field of eight will be narrowed to six:
Pat Dunn (incumbent).
Sabrina Moran (incumbent).
Sandra Folgers.
Eldon Johnston.
Doug Randolph.
Dave Lathrop.
Eric Ericksen.
Charles Wiltberger II.
Lathrop later announced he wished to withdraw from the race, but his name could not at that point be removed from the primary ballot.
Voters will be able to vote for any three candidates today.
All voting is at Village Hall, 113 S. First St., Silver Lake. Polls will be open from 7 a.m. to 8 p.m.