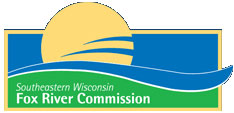 Salem is the latest Western Kensoha County municipality to agree to join the Southeastern Wisconsin Fox River Commission — if the state legislature concurs.
The river commission was created by the state legislature in 1997. It "has supported numerous projects within the planning area and has contributed approximately $1.25 million to projects that help improve the Illinois Fox River basin," according to the agency's website. Eligible activities include: Feasibility studies, construction projects, rehabilitation, navigation aids and channel dredging.
Current members of the commission are municipalities up river of Rochester. The commission is looking to expand its designated area. Right now, representatives are in the process of getting agreement to a memo of understanding from the municipalities south of Waterford to the Illinois state line. Wheatland and Kenosha County have already agreed to a memo of understanding. The commission is expected to make another presentation to the Silver Lake Village Board next week.
Changes in the commission's boundaries would ultimately have to be approved by the state legislature.
Commission representatives have said that expanding the commission's reach to Illinois and working jointly with the Fox River Waterway there could lead to being able to tap federal funds. In the past, the commission's activities have been funded almost entirely by state grants.
Joining the commission will not cost the town anything. Salem will be expected to supply a commissioner and alternate to sit on the board. That person would not have to be a town official.
Since it's creation, the commission has received has received $1.5 million in grant funds and right now holds $60,000 in available funds, said
Thomas Slawski, a Southeast Wisconsin Regional Planning Commission planner who also is a non-voting member of the Fox River Commission. The commission typically funds 90 percent of the projects it takes on.
Support on the Town Board was enthusiastic at Monday's regular meeting after a presentation by Slawski and Jim Pindel, secretary and treasurer of the commission .
"I'm very supportive obviously," said town Supervisor Dennis Faber, who is a leader on the board on lake issues.