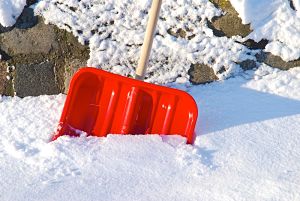 We measured about 5 inches of snowfall Sunday at westofthei.com headquarters in Paddock Lake. That would be a total of 11 inches from Saturday evening through about 5 a.m. this morning. Drifting may have effected our measurement some, but we tried to measure at a flat spot that did not appear to be as impacted. (We had an over 2 foot drift on our back deck.)
Monday is forecast by the National Weather Service to be sunny but cold with a high of 14, and wind chills between -5 and 0.
Tuesday should be warmer with a high of 23, but also a 30 percent chance of snow. That increases to a 60 percent chance of snow Tuesday night with about an inch of accumulation.