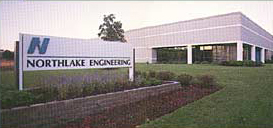 Note: Northlake Engineering is a westofthei.com sponsor. — DH
If you are looking at starting off the New Year with a new job, Northlake Engineering, Inc. may be for you.
Northlake Engineering is a small, family-owned company located in Bristol, WI, specializing in design and production of custom magnetics, power supplies and assemblies. Northlake employs just over 60 people so the  company is large enough to provide opportunities for advancement and small enough that you are not lost in the crowd.  Northlake has an excellent schedule working  Monday-Thursday 6:30 a.m. to 3:30 p.m. and Friday 6:30 a.m. to 12:30 p.m.  Northlake workers complete 40 hours in a compressed schedule.  Overtime may be available.  Northlake has a state of the art facility and many tasks are done seated at a work bench rather than standing at an assembly line. Northlake offers a competitive wage and benefits package. More information about Northlake Engineering is available here.
Northlake is currently seeking individuals to assemble the company's products. Duties include: Assembly, winding, soldering, wiring, potting, testing, crimping, laminating, taping, etc.
REQUIREMENTS:
Ability to read and comprehend work instructions in English.
Ability to lift and move materials weighing up to 30 pounds.
Coordination in handling parts and wires
Training in the use of measuring devices and test instruments
Soldering experience.
High School Diploma or equivalent preferred.
Specification reading experience preferred.
This is a direct hire position in a drug free work environment. Northlake is an equal opportunity employer: Minorities, Women, Veterans, Disabilities.
Apply online by clicking here.
Apply in person to: Northlake Engineering, 8320 193rd Avenue, Bristol, WI 53104. Northlake will be closed on 12/24, 12/25, 12/26 and 1/1 and 1/2 for the holidays.
Apply via fax: 262-857-6819
Apply via email to: jkurylo@northlake-eng.com