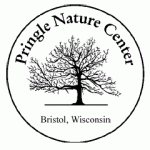 Pringle Nature Center, 9800 160th Ave., Bristol will be holding a Nature Story Time Hike: When Winter Comes by Nancy Van Laan on Dec. 6, from 10 to 11 a.m.
Winter's first snowflakes have arrived, and as they dance to earth with the lingering autumn leaves, a bundled-up family and their pet Scottie head outdoors to celebrate the world being transformed. After the story, participants, will go on a hike with activities tied to the story.
This activity is free.
Pringle Nature Center is located inside Pringle Woods County Park on Highway MB in Bristol.