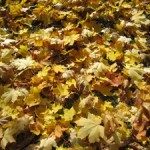 The Lakewood School Fall Festival will take place Sat., Nov. 22 from 11 a.m. to 5 p.m.
A full day of fun activities will include: Book fair, craft fair, bake sale, art auction, jazz band, face painting, games and activities, raffles and prizes, flag football tourney and more.
There's even an after party. A community dance begins at 7 p.m. Admission is 1 canned food item. All food donations will be given to the Twin Lakes Food Pantry.