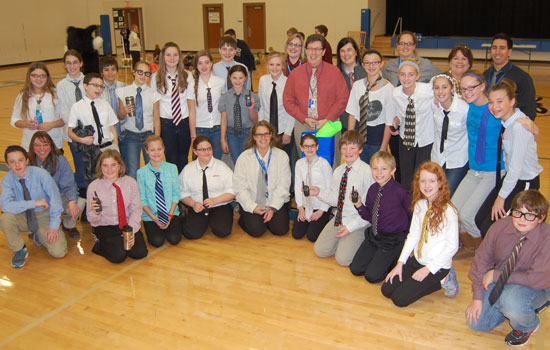 The Trevor-Wilmot School student body might have looked a little more formal today than usual, but it was for a good reason.
Many of the students and staff of all genders dressed in shirts and ties today to honor Principal Ted Gavlin, who marked a milestone birthday today — his 50th.
The students showed their appreciation for their principal in a morning assembly.
At the conclusion, Gavlin had his own announcement: "My gift to you is no homework tonight  for anybody."
The cheers were loud and long.