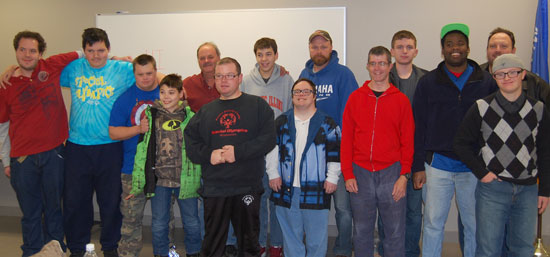 The Panthers flag football team recently won the bronze medal at the Special Olympics State Tournament.
The team, coaches, family and other supporters celebrated the season with pizza at the Trevor Fire Station Tuesday night.
Team members are: A.J. Dannan, Jacob Best, Cody Ruie, Alex Kamin, Andy Bong, David Schmeelk, Steven Poepping, Seth Peters, Peter Annis, Garret Trefz, Daniel Frania.
Coaches are: Steve Bluemel, Jim Klink, Jeff Gust, John Schmeelk, Mark Nigro.
The team was supported with uniforms and other needs by Westosha-Salem Kiwanis Club.