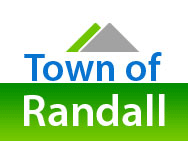 Randall electors at a special town meeting defeated a motion to combine the appointed clerk and treasurer posts into a single position upon retirement of current longtime Clerk Phyllis Kaskin.
After a motion was made from the floor to approve the combination, only seven electors voted for it with 13 voting against it.
In discussion on the move, Chairman Bob Stoll said the board was seeking flexibility to deal with the day Kaskin, clerk since 1967, retires. Kaskin has not said when she will retire.
During budget preparation, the Town Board had some preliminary discussion about what to do when Kaskin does retire, Stoll said. One scenario they wanted to explore was combining the positions and then also hiring a town administrator for oversight.
"It would be another tool in the tool box to deal with the transition," Stoll said
Combining the clerk and treasurer jobs had to be authorized by a vote of the electors, Stoll said.
An ordinance creating a town administrator position is on the books, passed while Matt Ostrander was town chairman, but the position has never been filled  the position has not been filled since Stoll was elected chairman in 2009. Steve Gutschick, who was the last town administrator, was at Thursday's meeting and said he is not interested in filling the position again.
Stoll said an administrator would provide oversight that was lacking when the clerk/treasurer position was combined in the past, as well as professional expertise and consistency despite the possibility of changing board members.
Former town supervisor Phil Johnson said he felt the combination and the hiring of an administrator was not needed.
"There would be no one to administrate," Johnson said. "Do we need an administrator to administrate one person? I don't feel it's a needed position. I feel it's a fluff position."