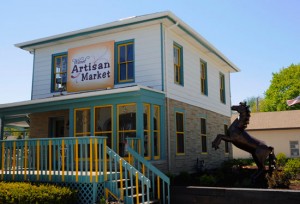 Note: Wilmot Artisan Market is a westofthei.com sponsor. — DH
Wilmot Artisan Market will be hosting an Art Walk on Sunday, Nov. 16 from 10 a.m. to 5 p.m. at their location at 30723 113th St. Wilmot (just west of the corner of Highways W and C).
The art walk is in conjunction with the Affair of the Arts free Fine Art show that same day during the same hours at The Shores of Turtle Creek 7908 Winn Rd., Spring Grove, Ill.
Affair of the Arts is free and open to the public to enjoy the day in a beautiful, landscaped setting in a convenient location. Snacks are provided, and there is a cash bar on the premises. Visitors may purchase cocktails while perusing art and mingling with artists and friends.
Wilmot Artisan Market's art walk will include refreshments. Get ready for Christmas.
Wilmot Artisan Market is a full service art gallery, selling and presenting to help establish careers of artists and other avenues of their business, while giving them the opportunity to sell and display their fine art.