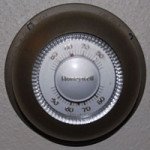 There's a chance you could have to deal with snow tomorrow morning, says the National Weather Service forecast for our area.
The forecast calls for a 40 percent chance of precipitation tonight that could become snow showers. Then there's a 30 percent chance of snow Friday, Halloween.
While today's high temperature is expected to reach 53, tomorrow's high is expected to be just 39. The low temperature Friday and Saturday will be a downright cold 27.
Next week, so far, looks like highs in the 50s and lows in the 30s.