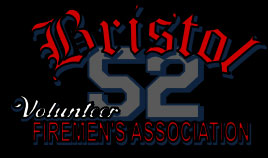 The Bristol Volunteer Firemen's Association 2nd Annual "Fill the Brat" Fundraiser will take place Friday, Oct. 17 from 5 p.m. to midnight at The Brat Stop, 12304 75th St, Kenosha.
The event will feature the band Bella Cain. Admission is $10 at the door.
There also will be a raffle with many valuable items including:
Panasonic 55″ LED flat screen TV.
Panasonic 32″ LED flat screen TV.
Smoke Hollow Grill with Gas, Charcoal and Smoker.
Tree Stand.
Masterbuilt Electric Smoker.
Nikon L620 camera.
Hurricane archery target.
Wild game innovations trail camera.
Bushnell GPS.
Ruger 9mm pistol.
This event is a fundraiser to help the Bristol Firemen's Association purchase valuable lifesaving equipment for the Bristol Fire Department. Items such as a thermal imaging camera and CPR machine as well as hazardous gas detectors are planned with the proceeds from this event.