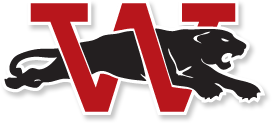 Wilmot Football is selling raffle tickets this week to benefit the Wilmot Quarterback Club.
First prize is two tickets to the Nov. 9 Packer/Bears game at Lambeau Field. The tickets are even better than last year, in the corner end zone, row 17. The prize also includes Sunday night hotel stay and VIP Tailgate party.
Only 400 tickets are being sold and there is a limited supply left. Tickets will be for sale after the parade/before kickoff, Friday. Those interested in buying a ticket can also contact Kim Swanson at macktrio@gmail.com or 262-210-8857. Drawing is this Friday, Oct. 10, at halftime of the Homecoming game.
All proceeds benefit the Wilmot Quarterback Club that goes towards college scholarships for a graduating football player, weight room equipment for the strength & conditioning program used by all student-athletes, practice equipment, etc.