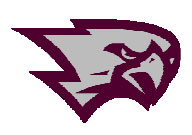 Here is the parade route for Central High School's homecoming parade:
Floats line up in the student parking lot on the east side of the school. The parade proceeds across Hwy. 50 at the traffic signal and continue on 246th Ave. The parade will turn left on 74th street and continue west until 248th Avenue. It will turn right on 248th avenue and travel north until 71st street. A left will be taken on 71st street and the parade will travel to 250th Ave and take a left. It will travel south on 250th ave and turn left at 74th street. 74th street will be followed back to 246th ave, take a right and head back to the school, crossing Hwy 50 at the traffic signal.
The parade will step off on Wednesday, Oct. 1, at 5:30 p.m. A Community Pep Rally at the Football Stadium follows the parade.