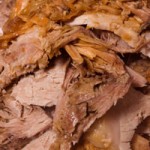 The Seno K/RLT Conservancy, a new organization resulting from the merger of the Seno Woodland Education Center and Kenosha/Racine Land Trust, will host a fundraising Pig Roast on Saturday, Oct. 11, from 4 to 7 p.m.
Please RSVP by Oct. 1st (262-537-4055).  $10 Adults, meal & music (music only $5); $6 Children 5 – 12 yrs. old, meal & music (music only $3); Children under 5 free.
If you have a silent auction item you would like to donate, please call or text 262 -492-4756.
Music: Genesee Ridge Bluegrass Band (geneseeridgeband.com)
Silent auction: 4:00 – 6:30 p.m. (item donations appreciated) & Two Surprise Raffles.
Dinner: 5:00 – 6:30 p.m. including lemonade and coffee, BYO beer or wine.
Seno K/RLT Conservancy is located at 3606 Dyer Lake Road, Wheatland (Burlington).