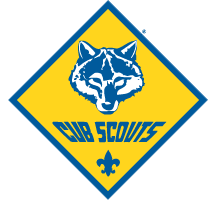 Cub Scout Pack 328 will host Join Us night meetings at Riverview School on Sept. 16 at 6 p.m. and at Salem School on Sept. 18 at 6:30 pm.
Cub scouting is a year round family program designed for boys who are in the first grade through fifth grade or 7 through 10 years of age. Members join a Cub Scout pack and are assigned to a den, usually a group of 6 to 8 boys. Tiger Cubs (first graders) Wolf Cubs (second graders) Bear Cubs (third graders) and Webelos Scouts (4th and 5th graders) that meet with their dens usually twice to three times a month. Once a month, all of the dens and family members gather for what's known as a pack night under the direction of the Cubmaster and at least once each month boys have the opportunity to participate in pack events that are special activities for them. Cub Scouting means "doing". Everything in Cub scouting is designed to keep the boys active and activities are used to achieve the aims of Scouting. The aims of Scouting are to develop a boy's character, train him in good citizenship, and encourage him to become more fit—physically, mentally, and morally.
Pack Activities include: Summer camp, camping, cookouts, fishing, parades, ice and roller skating, cosmic bowling, Pinewood Derby, rocket derby, downhill derby, swimming, museums, shows, community service projects , Observatory visits, outdoor sporting events and games and much more.
Summer camp is the highlight of the year for all scouts. Age appropriate programs that are packed with theme oriented action bring boys together each year at Camp OHDAKOTA, in Wheatland. Older Scouts in the 4th and 5th grades get the option of attending Boy Scout camps at R.S Lyle near Antigo or LeFeber north woods camp in Laona. Cub Scout aged boys participate in BB guns, Archery, Swimming, Fishing, Scout skills and sports each day.
Recognition is important to young boys and the Cub Scouting advancement plan provides fun for the boys and gives them a sense of personal achievement as they earn badges and awards. Advancement also strengthens family understanding as adult family members work with the boys on their achievements projects.
You can email for more information to: kenpack328@wi.rr.com