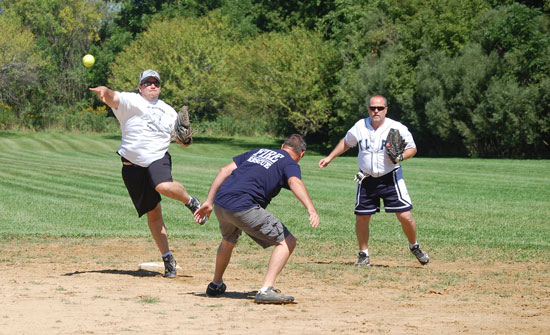 The annual Guns vs. Hoses Softball Game was played Saturday at Bassett Park in Randall.
The game pitted the Twin Lakes Police Department vs. Twin Lakes Fire Department.
The weather was great and there was plenty of good natured banter between the teams — and some nice plays as well.
The police won 22-7.
Here are some more photos from the early innings: