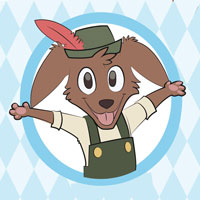 Note: Old Settlers Oktoberfest is a westofthei.com sponsor. — DH
Getting hungry for Old Settlers Oktoberfest on Sept. 13 at Old Settlers County Park in Paddock Lake?
There will be some great food available. Here's just a few of the menu items:
Marv and Allison's Sentry (a westofthei.com sponsor) will be grilling up brats.
Meyers Family Farm  (a westofthei.com sponsor) will be roasting fresh sweet corn.
Drifter's will have chicken schnitzel sandwiches, fried pickles and cheese,.
Hill Country Market will have some sweet treats.
Colony House will have Stroganoff and soups in fresh bread bowls.
The Key Club will have potato pancakes.
Westosha Kiwanis will be serving up Oktoberfest beers and Miller Lite.
Old Settlers Oktoberfest Inc will be pouring great wines.
For more information about Old Settlers Oktoberfest, click here.