There were no serious injuries resulting from a boat crash on Lake Elizabeth in Twin Lakes this evening.
From a  media release from Twin Lakes Police Chief Dale Racer:
On Sunday, August 31, 2014 at approximately 5:00PM, two motor boats traveling at medium speeds on the northeast end of Lake Elizabeth collided causing one of the boats to submerge. All persons aboard both boats have been accounted for. Twin Lakes Fire/EMS conveyed a 15 year old male juvenile to an area hospital for a possible wrist injury. An adult female was conveyed by Richmond, IL. Fire/EMS to a hospital in McHenry, IL. for non-life threatening injuries. The Twin Lakes Water Patrol is investigating.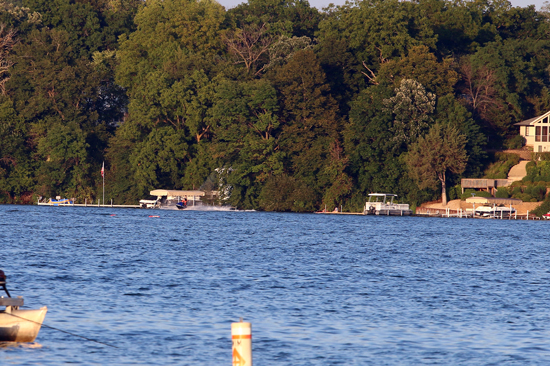 Buoys mark the spot where the boat is under water. The owners have five days to remove it.