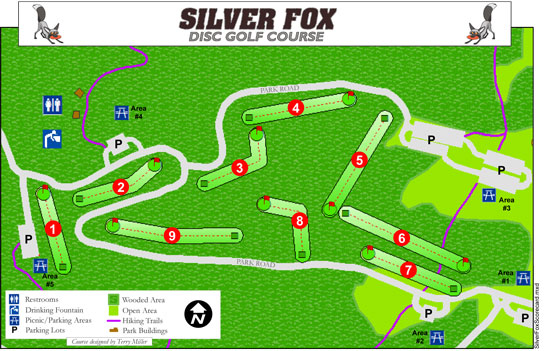 The front nine of the new Silver Lake Disc Golf Course will open for play on Aug. 29, Kenosha County Executive Jim Kreuser has announced.
From the announcement to the media:
The course features long, challenging fairways through a forest setting with undulating terrain. Hole #8 is especially challenging with a steep drop off from the tee and a dogleg left making the it a "blind" hole until the player gets through the dogleg. The player will encounter boulders and trees in the fairways that will test his or her skill level. The course is 1135 yards with a par of 29. The longest fairway is 167 yds (par 4) and the shortest 98 yds (par 3). The course was a collaborative project with Terry Miller professional course designer, Kenosha County Park staff and the Kenosha Boys and Girls Club at Risk Youth Summer Employment Program. Kreuser encourages people to come out and conquer the new course in Silver Lake Park. This addition makes 36 holes of disc golf available to the public between Silver Lake and Fox River Parks. The back nine of the Silver Fox is designed and brushing has started with a completion date targeted for early 2016. For information, call the Kenosha County Parks Division at 262-857-1869.
Silver Lake Park is located at 27000 85th St. (Highway F) in Salem.