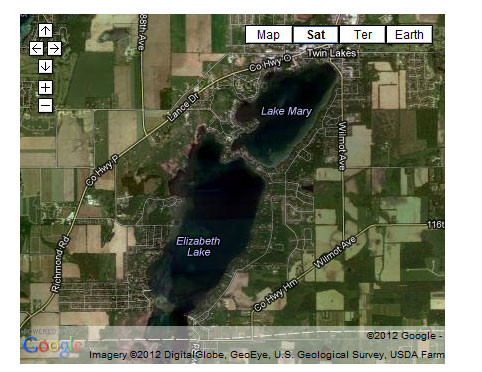 Seaplane pilots will be able to land their planes on Lake Elizabeth anytime conditions are right and on Lake Mary with a permit after action by the Twin Lakes Village Board earlier this week.
The board passed a revised ordinance on seaplanes and other lake activities at Monday's Village Board meeting. The ordinance passed unanimously, with Trustee Jeremy Knoll abstaining. A request by Knoll to land a seaplane on Lake Mary in conjunction with the Aug. 29. Twin Lakes Movies in the Park screening of Planes brought up the issue.
The new ordinance lifts a previous ban on seaplane landings on both lakes.
On Monday, Trustee Kevin Fitzgerald suggested that landings be allowed on Lake Elizabeth but that a permit be required for Lake Mary due to its smaller size and greater boat traffic.
Before the vote, Knoll came off the dais and addressed the board as an audience member. He talked about seaplane landing procedures and safety. He pointed out that planes will have to observe slow no wake orders when they are in effect.
Knoll is a licensed seaplane pilot and a light aircraft dealer.
Besides seaplanes, changes in the ordinance also made 100-foot tow ropes for water skiing legal, eliminated set hours for driving on the lakes when frozen and banned flyboard use on both lakes.
Related posts
Twin Lakes Village Board considering lifting seaplane landing ban