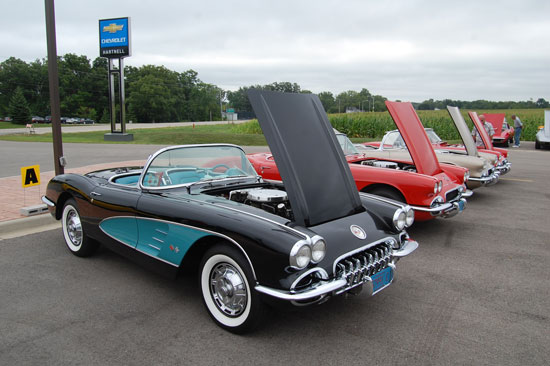 Hartnell Chevrolet was the site of the the SEWCC 41st Annual Corvette and Chevy Show Sunday.
The show featured an impressive variety of Corvettes from all eras. There also were classic Chevys of all kinds.
A DJ provided music and the Bristol Firefighters Association was selling their famous burgers and other eats.
A portion of show proceeds go to the military, spina bifida and local charities.
Here are some more photos: