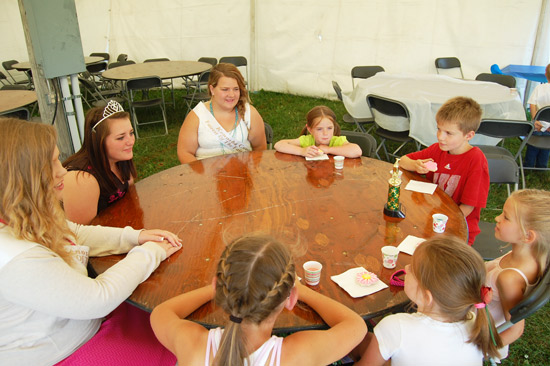 The Kenosha County Fairest of the Fair and her court always have a wide range of duties at the fair, such as handing out awards, officiating at ceremonies and posing for photos.
This year, they added a new and rather refined duty — participating in Tea with the Fairest.
The event took place Friday afternoon in a tent near the auction barn. There were light refreshments — including flower and pig shaped cookies — and a chance to chat with the court.