Oak trees, remembering the servicemen lost during the Vietnam War from the Kenosha area were dedicated Sunday in Ingram Park.
The names of the 35 soldiers were read, as the American Legion Riders went from tree to tree placing a rose and saluting. A small sign had the name and picture of each soldier being remembered.
Kenosha Area Vietnam Veterans provided the trees and the rock. The memorial rock serves as a marker so everyone knows why the trees are there.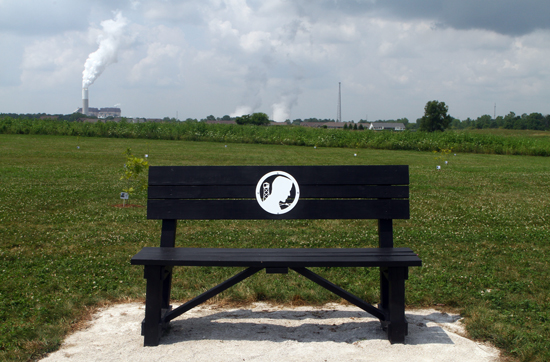 The POW-MIA bench was built, along with benches around the pond and distance posts on the walking path, were installed and painted as part of Dominic Gemignani's Eagle Scout project, coordinated by Pleasant Prairie VFW Post 7308.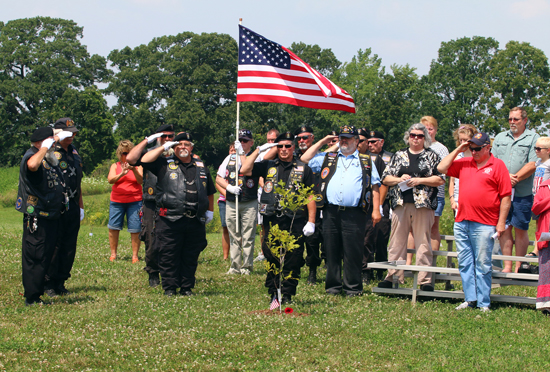 From the remark given by Village President John Steinbrink, Sr.
"Thousands returned home bearing shrapnel and scars. Still more bore the invisible wounds of post-traumatic stress, Agent Orange, of memories that would not fade.
Today we affirm our dedication to show this generation our respect, our support, our gratitude, and to say"Welcome Home".
Almost one year ago, veterans and citizens came together to bring The Moving Wall to our community. Thirty-five trees were placed at various locations near The Wall, symbolizing the thirty-five servicemen who laid down their lives in Vietnam. Following the event, these thirty-five trees were planted here, in the park, as a lasting memorial to those Kenosha County servicemen, who made the ultimate sacrifice for their nation. "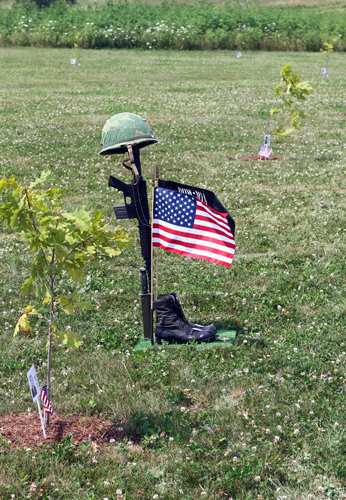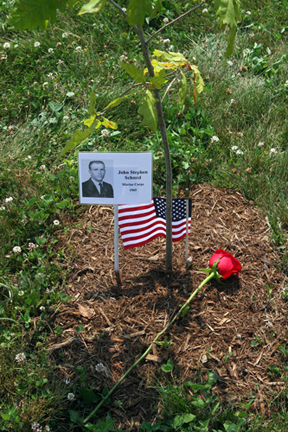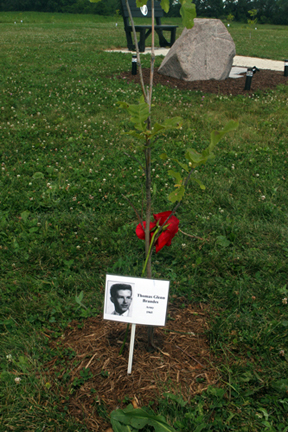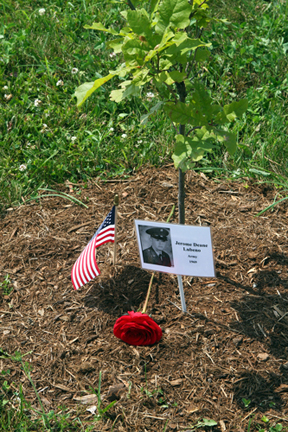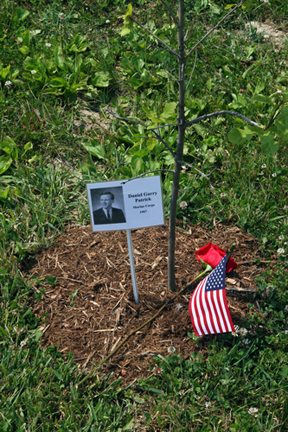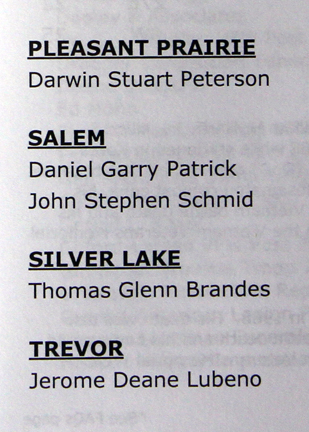 Veterans outside of the City of Kenosha.
Ingram Park is located at 5724 93rd Street. The new 30 acre park in Pleasant Prairie  has a dog park, pond, walking path, and sledding hill. It's been in development the last several years.