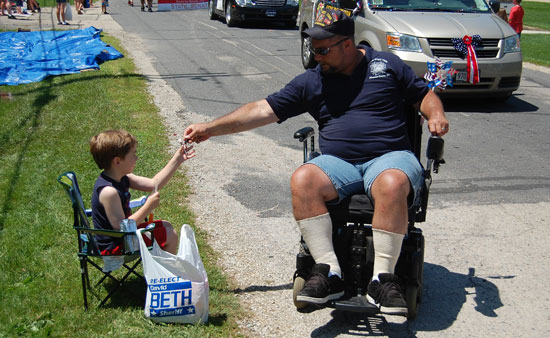 The Bristol Progress Days parade — 2014 edition — took place today along the streets of the village.
The parade is well known for its generous outpouring of candy thrown to spectators from parade participants. This year did not disappoint in that regard.
Participants represented civic organizations, youth groups and businesses. There also were several summer marching bands.
Here is some video of the fire truck lead-off of the parade:
Here is some video of the bands (with the Central High School Band shown first), most of which were traditional marching bands, but concluding with a rather off-beat musical offering:
Here are some more photos from the parade: