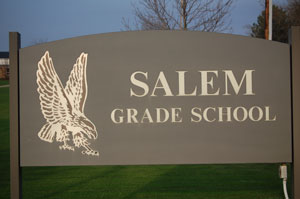 The Salem School Board of Education is looking for community members to serve on the following standing committees of the Board:
Buildings and Grounds
Education Review
Policy & Community Relations
Finance
Volunteers are asked to serve a two-year term. Committee meetings are generally held once a month. Please contact District Administrator David Milz at 843-2356 if you are interested or have questions. Additional information can also be found in the Board Section of the school's website at www.salem.k12.wi.us.