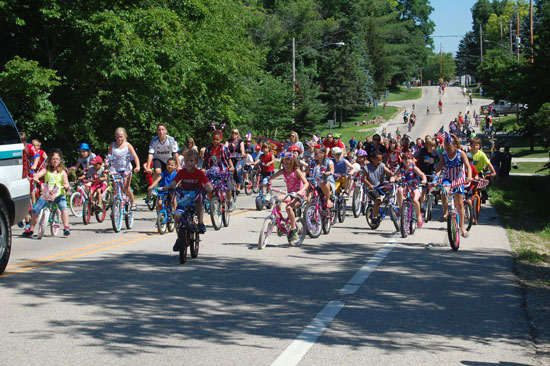 Paddock Lake hosted its 2014 Fourth of July parade Friday morning.
The main feature of the parade is a fleet of decorated bikes, but also includes a few other units from local groups and businesses.
The route starts at McAlonan Park on the west side of the lake and works its way north and then east and then south to Village Hall. There, everyone was able to enjoy and hot dog lunch while bike riders received a medal recognizing their effort.
Here's some video of the whole parade near the start, followed by some photos: