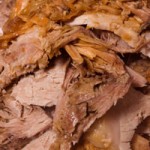 Christ Lutheran is hosting its fourth annual Pig Roast on Saturday, June 28. Activities include Bingo, hayrides, children's games, a silent auction and a raffle. The event runs from 11 a.m. to 6 p.m. Christ Lutheran is located at 24929 75th St. in Paddock Lake.
Admission to the event is free. Dinner tickets are $8 adults, $6 children.
For more information, call 262-843-2631.